Action failed. Please refresh the page and retry.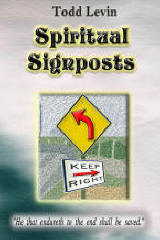 Spiritual Signposts (sugg. donation $7.00)
$7.00
When is the last time you had a spiritual checkup? How often do Christian's really stop and take inventory of their spiritual condition? In this book are clearly noted from the word of God, eight specific danger zones for Christian's to be aware of for their own spiritual safety. So get ready for the journey!